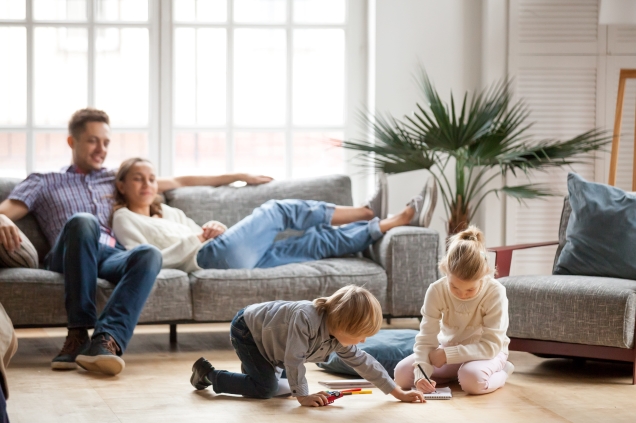 Customer Testimonials
Matthew Seckora

⭐⭐⭐⭐⭐

All your carpet and tile needs. Marcus does a great job with the store.
Shelly Filgo

⭐⭐⭐⭐⭐

Family owned company. Great people who know what their doing.
Butters Pederson

⭐⭐⭐⭐⭐
Rex Olson

⭐⭐⭐⭐⭐

Nice people.
Cherie B.

⭐⭐⭐⭐⭐
Julie Hucke

⭐⭐⭐⭐⭐

This is a great local family owned business. My parents have been doing business with for years. The people that work there are very friendly & knowledgeable.
Darkwing Duck (Big_Banana)

⭐⭐⭐⭐⭐

Awesome people!
Christy Delarosa

⭐⭐⭐⭐⭐

I was originally going to go with Home Depo. I was so upset I had paid 3k so they could keep pushing me off. I decided to get a refund and go with Gary Denney who had the same product for 2k. Not only did I save 1,000 but I am so happy with my carpet and installation! It is absolutely beautiful and perfect! They also have great costumer service, and answer your emails quickly! Thank you so much!
Jeff Holliday

⭐⭐⭐⭐⭐

Super helpful staff! I would recommend anyone to stop in here for your next project. They have everything you need!Like
Steve Pharris

⭐⭐⭐⭐⭐
Betty long-schleif

⭐⭐⭐⭐⭐

Great customer service.
Wendy Wilson

⭐⭐⭐⭐⭐
Don Hansen

⭐⭐⭐⭐⭐

Great to work with, and quality work! Answered all our questions, made us feel important. Would recommend them everytime!
Elizabeth Richley

⭐⭐⭐⭐⭐

Excellent service from a family owned business. Would definitely recommend to anyone.
Lesane Crooks

⭐⭐⭐⭐⭐

Great selection
Dorothy Krueger

⭐⭐⭐⭐⭐

Very helpful and courteous!
Dena Harr

⭐⭐⭐⭐⭐

Super people and a job well done.
Maria Dawson

⭐⭐⭐⭐⭐

I absolutely recommend these guys. We have used them a couple of times and I couldn't be happier with the work they have done. When we need them they are responsive and helpful. They are in a class by themselves.
Lynn O'Brien

⭐⭐⭐⭐⭐

Everyone at Gary Denney Floor Covering is super easy to talk and work with. Knowledgeable about their products and involved in the community.
Scott Baker

⭐⭐⭐⭐⭐

Integrity. They show up when they say they will, do the job as promised, and came in under their quote. The laminate floors we looked at were pretty much the same (and priced the same) from store to store, but their customer service and workmanship is top notch, and I'm so glad we went with them. I'm amazed how they cut our new laminate floors perfectly around our curved tub. Even though we were a small project on a budget, they always made us feel like we were their #1 customer.
Shirley Harris

⭐⭐⭐⭐⭐

Always has great customer service & products
Alison Betzing

⭐⭐⭐⭐⭐

Thank you for lending samples, providing installation information and product details; and for the overall great service!
Happy Gardner

⭐⭐⭐⭐⭐

Wonderful family owned business. Perfect location across from Safe way and Walgreens. Large selections of flooring and window treatments. Wendy Denny is the lovely owner and main boss. I leaned a lot from her about blinds and shades, which helped me choose the best fit for my needs. Very pleased with my purchase and the free installation was fast . Now I have gorgeous windows !
Elyse S.

⭐⭐⭐⭐⭐

Gary Denney Floor Covering completely saved the day. Their service far exceeds the "competition" in The Dalles.  The whole family and crew was on the same page with me and each other and really knocked it out of the park.  I'm so pleased I can't even begin to express what a difference it was dealing with these guys vs where I went to begin with.  I won't make that mistake again. Great product,  communication, detailed, clean, efficient and caring. Way cool.